The Volta Region branch of the Association of Ghana Industries (AGI) is set to hold a memorable tour with the aim of showcasing the many tourism potentials in there.
The event dubbed 'AGI Volta and memories 360 tours' is scheduled to come off on September 19.
Chairman of the Volta AGI, Dela Gadzanku said the Region is still unknown to the world and it needs to be explored.
He called on the public to take advantage of the opportunity being offered by the AGI to visit the many beautiful tourist sites.
"The objective of the tour is to promote domestic tourism and to expose members to the opportunities within the region," Mr Gandzanku said.
The first stop on the day is at the Sogakope beach resort which would be followed by one of the oldest forts in the country, Pritzenstien at Keta, the popular Cape ST Paul located at Woe in the Anloga District and the most talked about Keta Lagoon among others.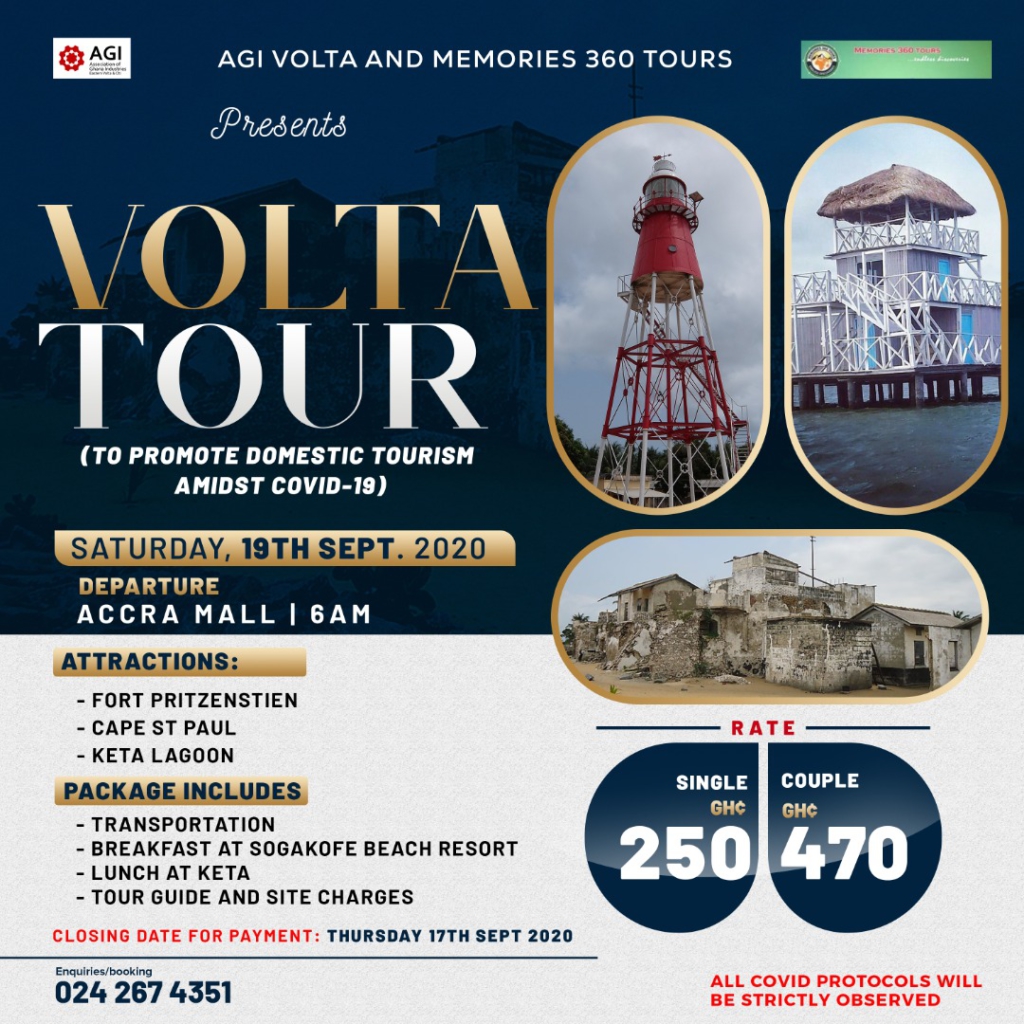 The AGI would also be holding a regional webinar series on rebranding the tourism sector in the Volta Region.
The Association of Ghana Industries (AGI) is a voluntary business association of over 1200 members.
They include small, medium and large-scale manufacturing, services industries in agro-processing (food and beverages), agri-business, pharmaceuticals, electronics and electrical, telecommunications, information technology, utilities, service industries, transport, construction, textiles, garments and leather, banking and advertising.